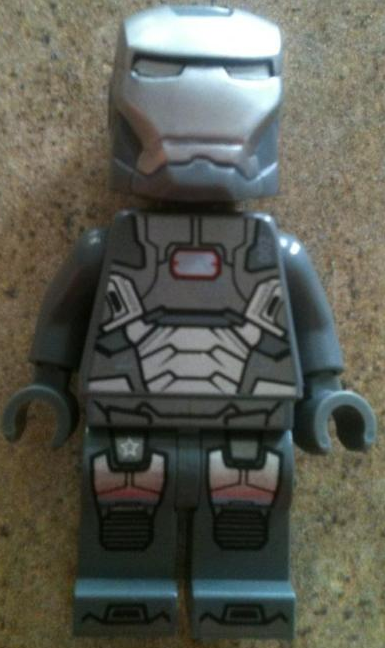 A recent
eBay auction
has published images of an upcoming Iron Man 3 minifigure known as War Machine. The eBay user currently has two available for sale.
The set(s) that the minifigure will appear in is yet to be determined.
The minifigure is based of the Mark II suit Tony creates for Rhodey.
The first image below depicts the War Machine minifigure with the helmet removed.
The second image below depicts the War Machine minifigures back printing and reverse head printing.
What are your thoughts on the new War Machine minifigure? Leave your thoughts in the comments section below.
Image source:
Brickipedia -
[1]
,
[2]
,
[3]