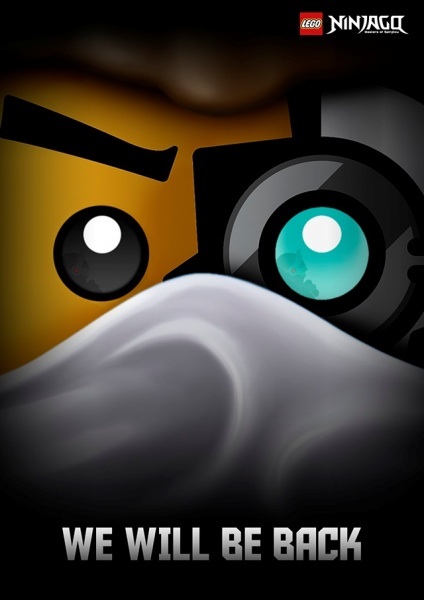 LEGO Message Boards moderator, Keighlian, announced 5 hours ago that
"Ninjago will continue into 2014!"
. Within the announcement the image on the top right was included as an attachment.
The announcement reads as follows (though please note I have taken the liberty of removing the jammers):
Calling all Ninjago fans!

Gather round! Beckon all of your friends to gather round, too! We have important and exciting news! Not just any news. Not news about the weather or cats stuck up trees or the price of milk! No, this is news about Ninjago!

"But, what news? What news could be so important? Isn't Ninjago being discontinued in 2013?!", we hear you exclaim! Ah yes, young ninja, we sense you are eager to learn more and so shall the news be revealed…

Because our message boards fans are so awesome and because we know you love Ninjago more than anyone else in the entire world, nay universe, we are giving you guys this information first and exclusively! Check the internet; see if anyone else is mentioning this! They won't be right now because you're hearing this from us first and you're the first to know!

Ninjago will continue into 2014!

Personally I'm starting to think that Ninjago has begun to out-stay its welcome, but clearly LEGO doesn't agree and has decided to continue with the theme due to its shear success over the past two years.
What do you think of the news? Are you glad that Ninjago will be around for another two years? Or are you annoyed that I hasn't already ended?
Image source:
Brickipedia