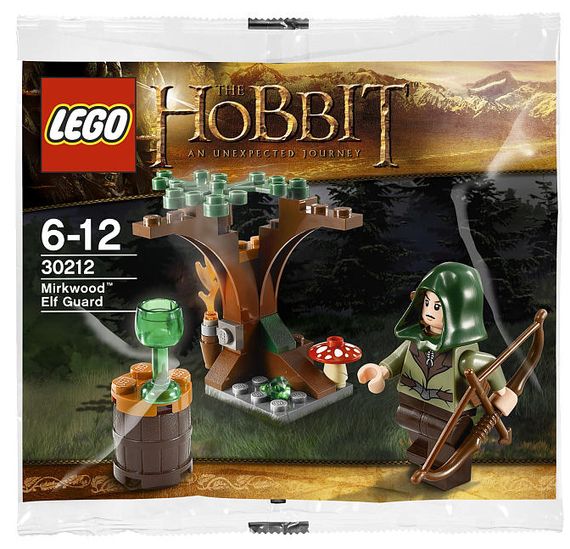 A new polybag entitled "30212 Mirkwood Elf Guard" from the Hobbit theme has just been spotted at Toys R Us in the USA. The polybag is priced at $4.99.
The set features a tree with a mushroom, a barrel with a green goblet, and a Mirkwood Elf Guard minifigure. The Mirkwood Elf Guard is exclusive to this set, though the exact same minifigure without the dark green hood does appear in 79004 Escape in the Barrels.
Though you get a lot of pieces within the polybag, I do believe it's rather expensive at $4.99. Nevertheless, I'm sure it would be a great addition to any Lord of the Rings fans.
There has currently been no sign of the polybag anywhere in the United Kingdom as of yet.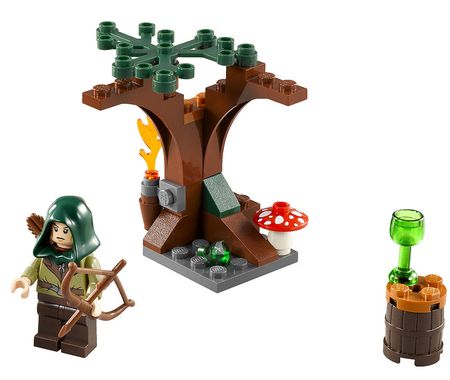 What do you think of the new polybag?
Image source:
Brickipedia -
[1]
,
[2]