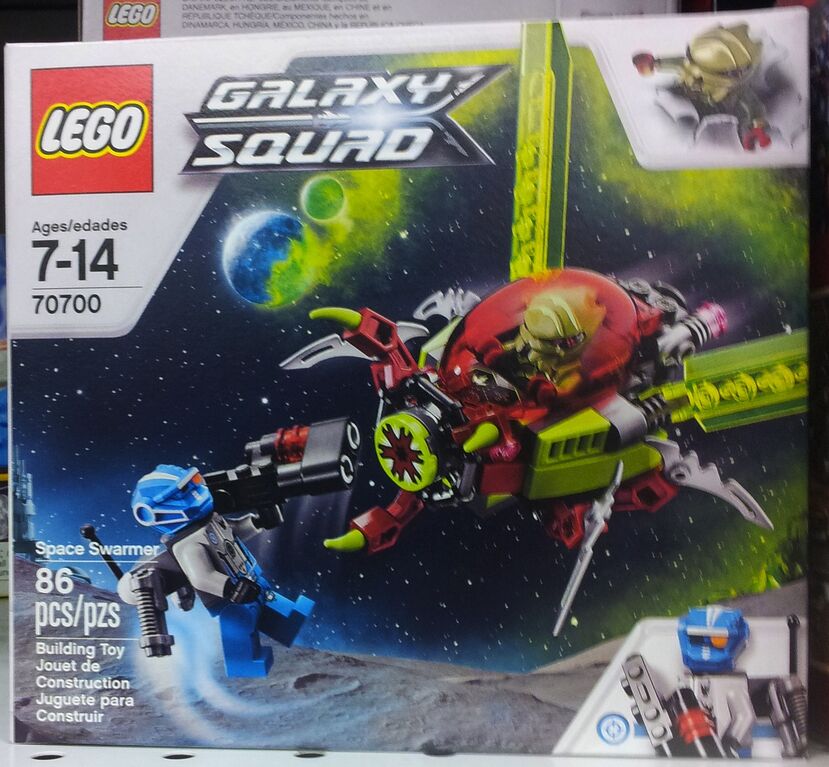 The much anticipated 2013 theme, Galaxy Squad, has now started appearing in stores in Canada.
Brickset member CupIsHalfEmpty
, spotted two of the sets from the theme at a Toys R Us store in Winnipeg, Canada.
The two sets were, 70700 Space Swarmer (pictured on the right), and 70705 Bug Obliterator (pictured below).
Although I'm not too sure on the entire appearance of what Galaxy Squad may be about, the vehicles within the sets pack a lot of detail and look very impressive. I must admit that I, myself, am very tempted to purchase the Space Swarmer once it's released in the UK.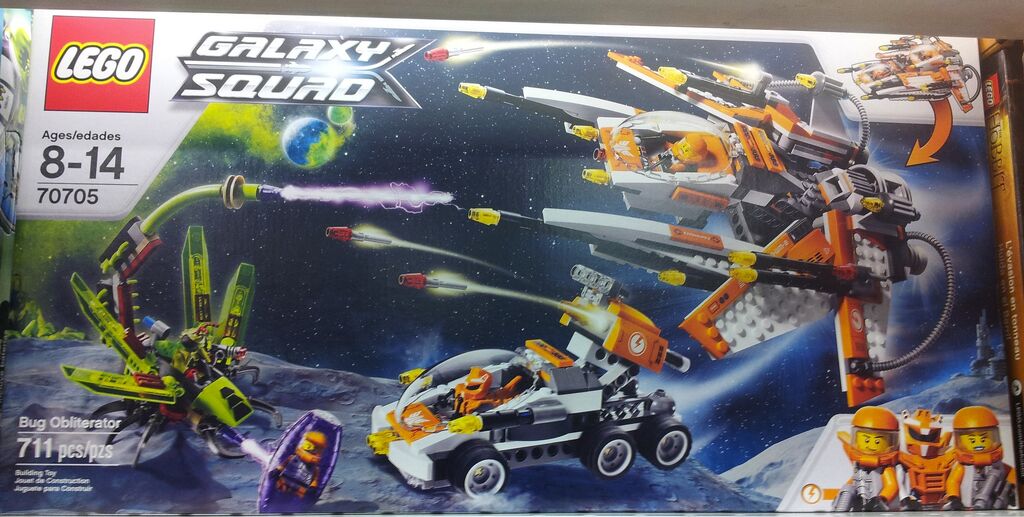 What do you think of the Galaxy Squad sets? Will you be purchasing any upon release?
Image source:
Brickipedia -
[1]
,
[2]