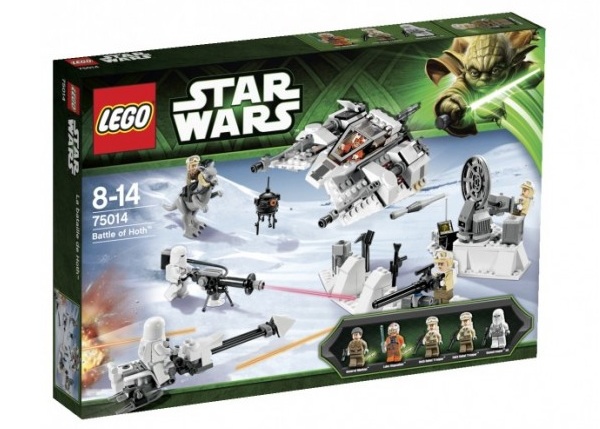 Another 2013 LEGO Star Wars set has been revealed. The set bears the 5-digit number "75014" and is entitled "Battle of Hoth". The images for the set were found by Hoth Bricks at the Russian store
exoforce.ru
.
The set features a snowspeeder (similar to the one from 8089 Hoth Wampa Cave), a Tauntaun, a trench wall (similar to the one from 7749 Echo Base), a probe droid, and another trench wall with cannon. The set also features a speeder bike that appears to be identical to the ones from 8084 Snowtrooper Battlepack, released in 2010.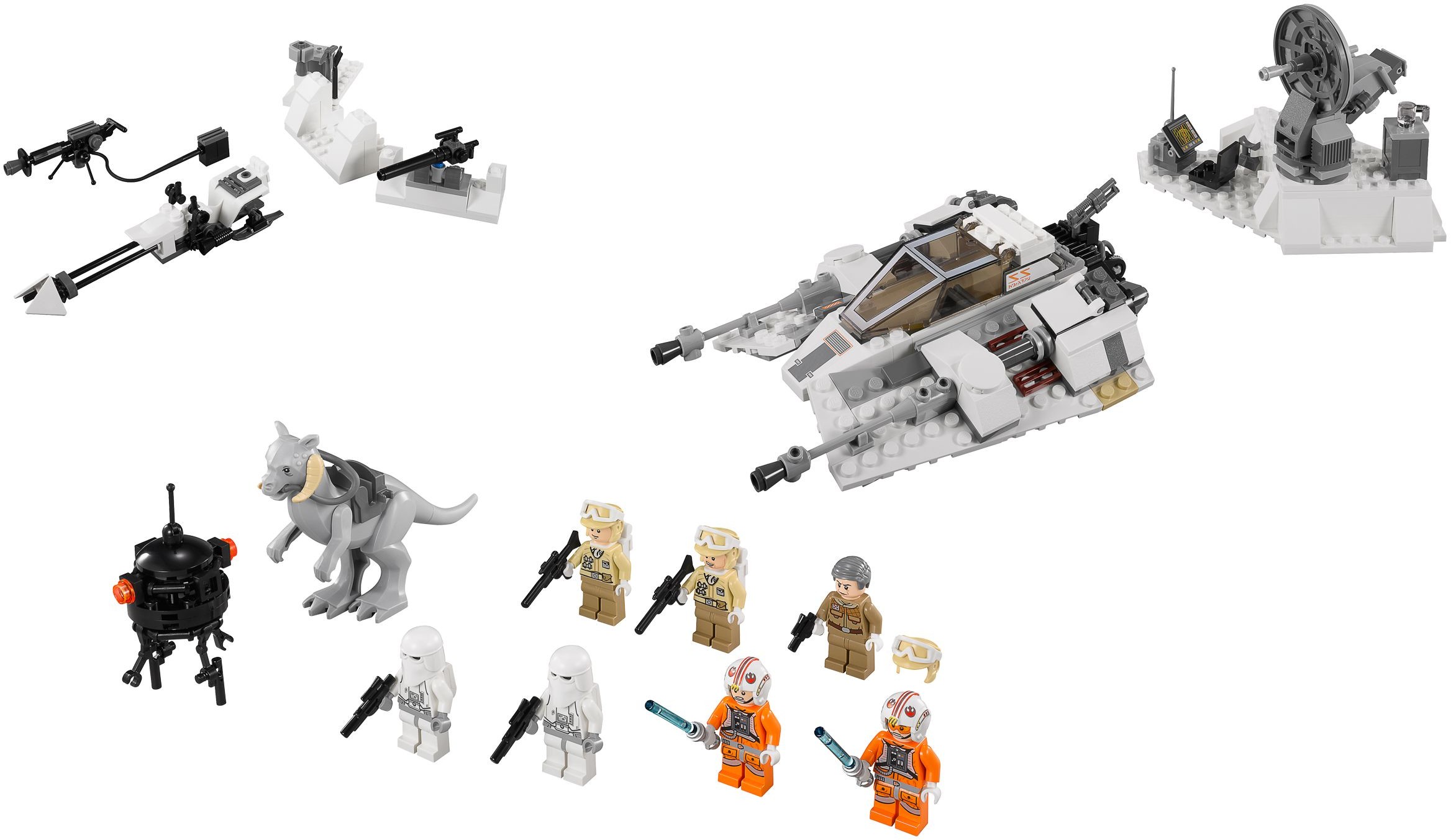 Included in the set are 7 minifigures. Two Rebel Troopers, two Snowtoopers, General Rieekan, Luke Skywalker in Rebel Pilot gear, and another Rebel Pilot who bears a lightsaber for some unknown reason.
What do you think of the latest Star Wars set? Will you be purchasing it?
Image source:
Brickipedia -
[1]
,
[2]