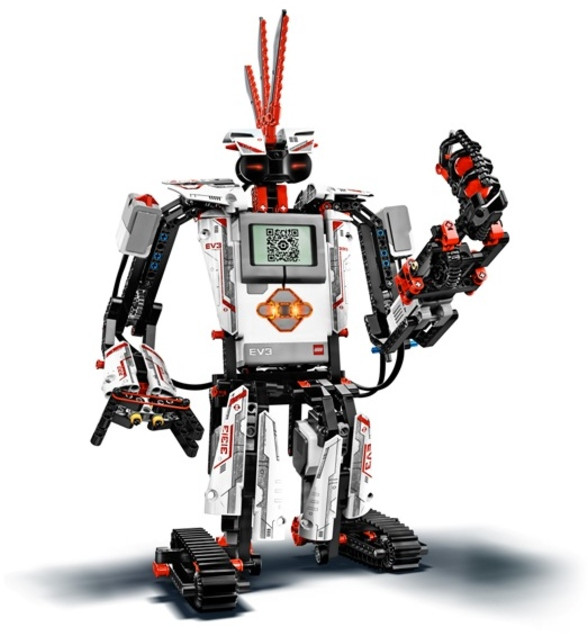 The next generation of LEGO Mindstorms has been recently announced at Consumer Electronics Show (CES) in Las Vegas.
The new generation of Mindstorms allows it to be programmed using an iOS or Android device instead of a PC or Mac.
LEGO 31313 Mindstorms EV3 (pictured on the right) will be released in the second half of 2013 and will be priced at $349.99(USD), €349.99 (EUR) and $399.99 (CAD).
To view the official press release for the next generation of Mindstorms,
visit Engadget
.
Image source:
Brickipedia